WGLS music library renamed for RTF grad, donor
WGLS music library renamed for RTF grad, donor
WGLS music library renamed for RTF grad, donor
Rowan Today, February 22, 2019
At Rowan Radio 89.7 WGLS-FM it's the music that matters.
But, as generations of students have found, so are the lessons and connections that may be developed there.
Radio, Television & Film major Raquel Bruno '93, had such a good experience working at the station that she's gifted $25,000 to the music library, which has been renamed in her honor.
A Leonia, New Jersey native, Bruno attended then-Glassboro State College for its robust communications program. Once on campus, she gained experience broadcasting sporting events, commentating, hosting a 1980s music show and serving as music director for WGLS. She credits the station with helping her develop a wide range of professional skills and industry connections.
"My time at WGLS was life-changing," Bruno said. "By giving back to it I hope to help keep this program special for Rowan students who also look forward to bright futures in the industry."
Bruno has worked for such iconic networks as Nickelodeon, TV Land and MTV Radio. She recently spent time in Thailand helping to produce the Miss Universe pageant.
Owner of a New York City production and talent agency, DRIVE Entertainment Group, Bruno said her ties to her alma mater remain crucial even as she works to build her business.
On campus Feb. 22, she encouraged students to take advantage of opportunities afforded by participation in Rowan Radio.
Said Station Manager Derek Jones, "we are incredibly grateful for Raquel's generosity to the station and for her commitment to support and engage with our students."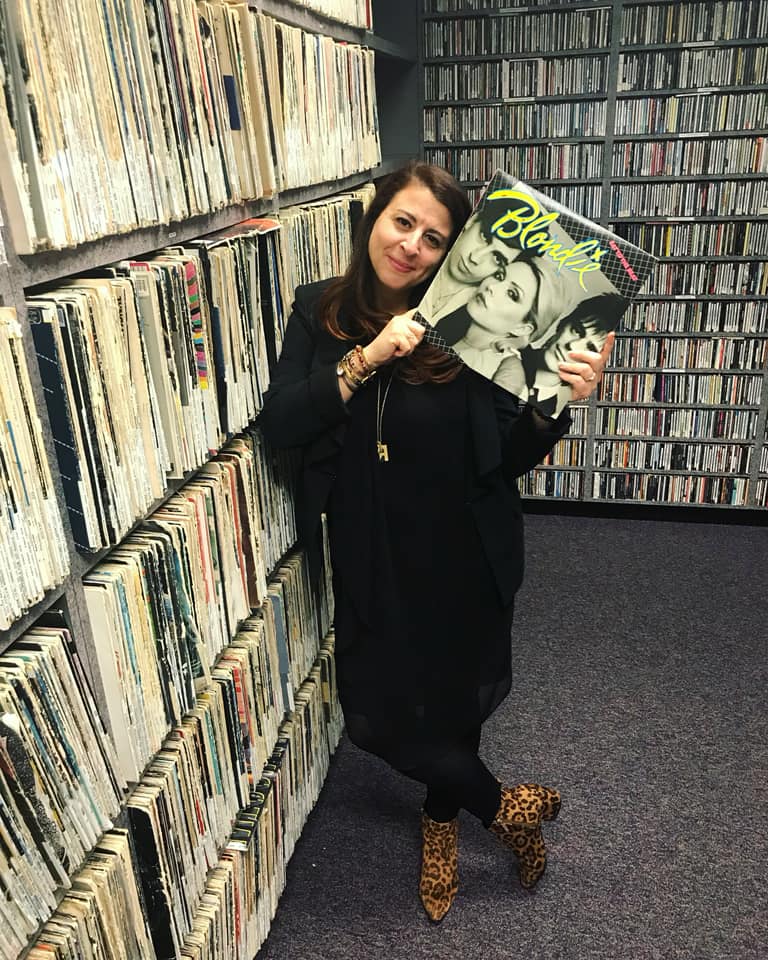 (Raquel Bruno shows off her love of music.)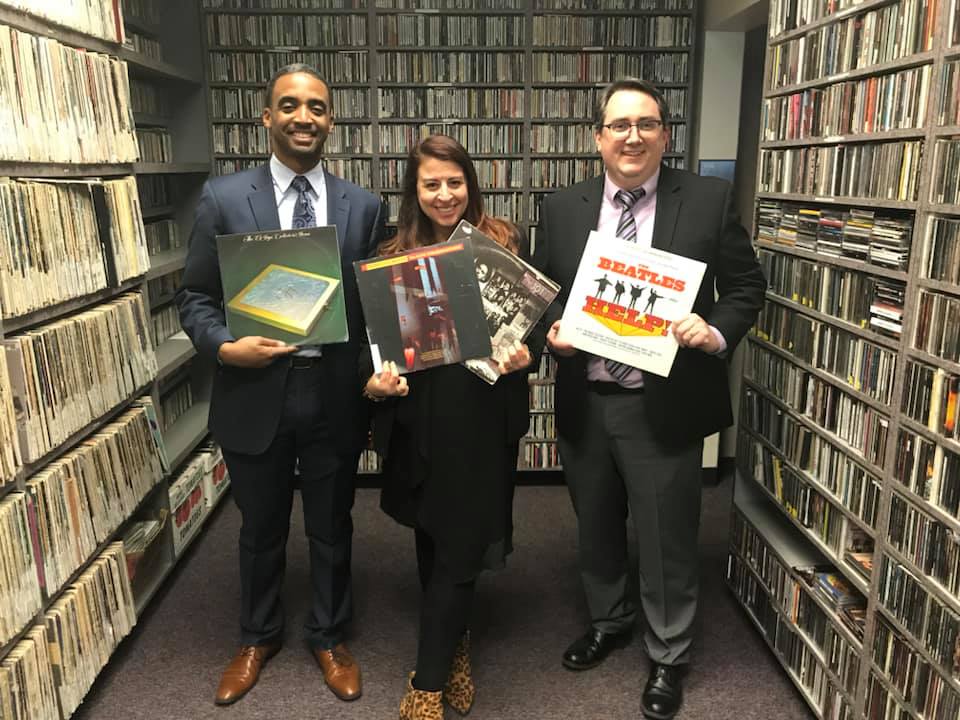 (left to right, WGLS Station Manager Derek Jones, Raquel Bruno, and Assistant Station Manager Leo Kirschner.)