Rowan Radio Named Number 2 in the Nation
Rowan Radio Named Number 2 in the Nation
Rowan Radio Named Number 2 in the Nation
Rowan Today, November 20, 2017
Rowan Radio 89.7 WGLS-FM received second place for Best Four-Year College Radio Station of the Year at the Associated College Press/College Media Association National College Media Convention last Friday in Dallas.
The honor marks the second time in last four years that Rowan Radio was recognized as one of the nation's best college radio station during the Pinnacle Awards competition.
The organization previously recognized Rowan Radio in the same competition in 2013.
Elsewhere, WGLS-FM won third place in the competition's Best Special Event Coverage category for Decision 2016 – coverage of the Democratic National Convention and presidential election.
Decision 2016 was previously honored by the Gracies, Communicator Awards, Garden State Journalists Association, Broadcast Education Association and Hermes Awards.
Rowan Radio 89.7 WGLS-FM has won 285 regional and national awards since 1993.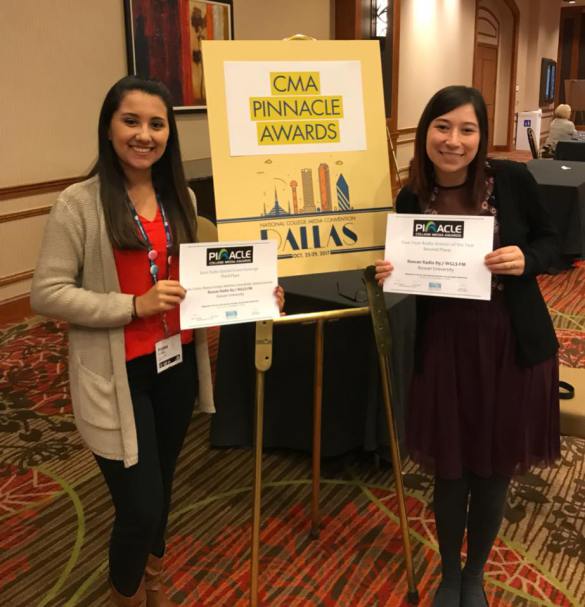 Public Affairs Director Alyssa Compa and Operations Manager Julia Kantner represented Rowan Radio 89.7 WGLS-FM at the CMA Conference and Pinnacle Awards Ceremony in Dallas.