WGLS-FM turns 50, and Rowan celebrates!
WGLS-FM turns 50, and Rowan celebrates!
WGLS-FM turns 50, and Rowan celebrates!
Rowan Today, October 29, 2014
On Oct. 25 the Rowan University community celebrated the 50th Anniversary of the founding of Rowan Radio 89.7 WGLS-FM during an event that was truly golden.
About 200 attendees, including some who worked at the station when it began in 1964 and many others over the years that followed, dined and danced in celebration of the anniversary and the induction of five people whose indelible mark on the station earned them a place in its Hall of Fame.
Gathering in the Eynon Ballroom, students, faculty and staff, friends and family who are connected to the station or have been celebrated the anniversary and honored the inductees – the late Glassboro State College President Dr. Mark Chamberlain, an early supporter; Larry DiBona '77, the first student station manager; Alisa (Jankowitz) Hogan '80, '00, a former news director and award-winning producer; Karen Maser '79, the first female student station manager; and Dr. Gregory Potter Sr., whose contributions to the station included a rebuild of its main studio during the summer of 1969.
Station Manager Derek Jones, the master of ceremonies, captured the tone of the evening at the outset. "I am over the moon with this turnout," he said to applause. "How do you sum up 50 years of Rowan Radio? It's a significant accomplishment to do anything that well, for that long. And for many of the people in this room, their accomplishments started with Rowan Radio."
Indeed, a theme of the evening could have been just that. For generations of Glassboro State College and Rowan University students, the station has been a magnet whose pull has easily been as strong as the gridiron, the stage, labs and lectures across campus have been to others.
The lure of the station – being on-air, behind the scenes, writing, producing, making live radio – defined the college experience for many, and it continues to do so. Maser, who after graduating from Glassboro State became a television writer and producer and has worked on such shows as ER and Cosby, described joining WGLS while a student as "one of the best decisions I ever made. "It was fun. You wanted to be there all the time," she said.
Hogan, who first joined the station as a student in 1976, held various positions with WGLS over 30 years, met her husband (former General Manager Frank Hogan) there, and, while an assistant admissions director for Rowan, produced a three-part anti-smoking radio documentary that won a cluster of honors including one of the greatest in broadcasting – a 2005 First Place National Headliner Award. "I was bitten by a bug in 1976," said Hogan, a former WGLS news director, its first underwriting director and a one-time host of the coveted 6 a.m. to 9 a.m. news show.
Even today, said Hogan, now the associate director of admissions marketing and communications for the Richard Stockton College of New Jersey, she's astounded by the power and influence of the station. "People come up to me and say how great it is. You have no idea how far-reaching this station has become," she said.
Provost Dr. James Newell, who has not held a broadcast position with the station, paid it one of the greatest compliments of the evening. A chemical engineer who helped develop the College of Engineering's curriculum, Newell said the experience WGLS provides students who have a passion for radio is akin to the experience engineering students get in the college's popular and successful clinics program. "It's a living, learning laboratory," he said of the station. "There's so much going on at the radio that it's stunning. But the thing I'm most excited about is the future. If you think the last 50 years at WGLS were special, you haven't seen anything yet."
See more at: http://today.rowan.edu/home/news/2014/10/29/wgls-fm-turns-50-and-rowan-celebrates#sthash.vn8JbXRW.dpuf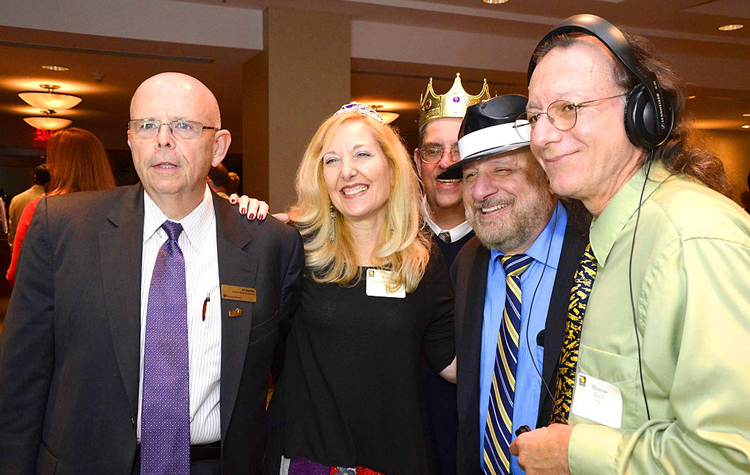 Al Mortka '78, Tobi Schwartz-Cassel '78, Ken Kopakiwski '79, Larry DiBona '77, Thomas Doyle '78
WGLS-FM Station Manager Derek Jones with 2014 Hall of Fame Inductees Larry DiBona '77, Karen Maser '79, Dr. Barbara Chamberlain (accepting for the late Dr. Mark Chamberlain), Alisa Hogan, '80,'00 and Dr. Gregory Potter, Sr. Accompanied by Rowan Provost Dr. Jim Newell (center) and WGLS-FM Assistant Station Manager Leo Kirschner (far right).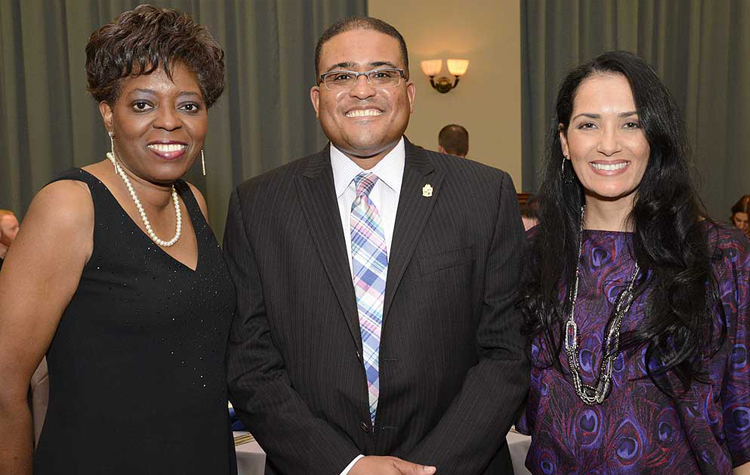 Melanie Burney '84, Ken Simmons '93, Krica Ortiz '99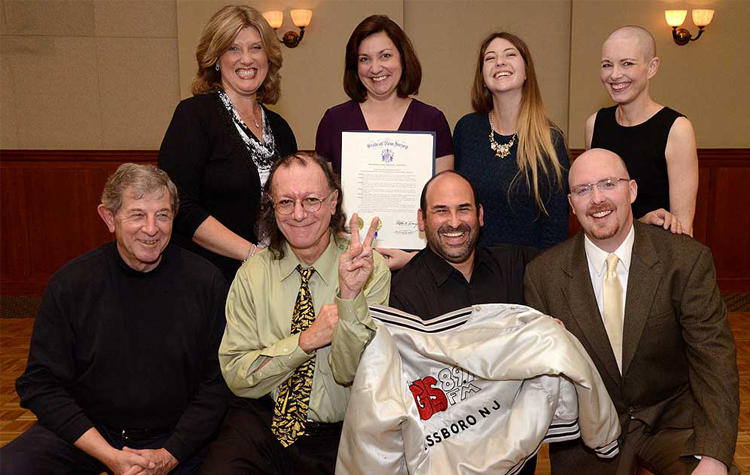 David Andersen '67, Michelle (Williams) Fisher '94, Thomas Doyle '78, CCCA Associate Dean Dr. Julie Haynes, Brian Kass '85, Allison Volpe '13, John Sadak '00,'03 and CCCA Dean Dr. Lorin Basden Arnold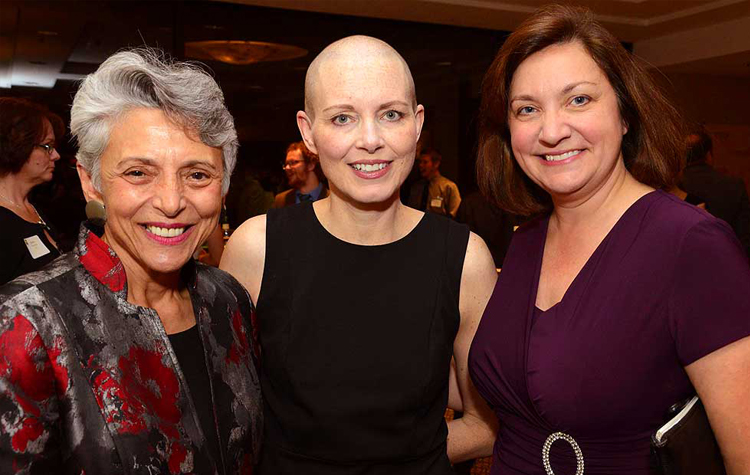 Dr. Barbara Chamberlain, CCCA Dean Dr. Lorin Basden Arnold and CCCA Associate Dean Dr. Julie Haynes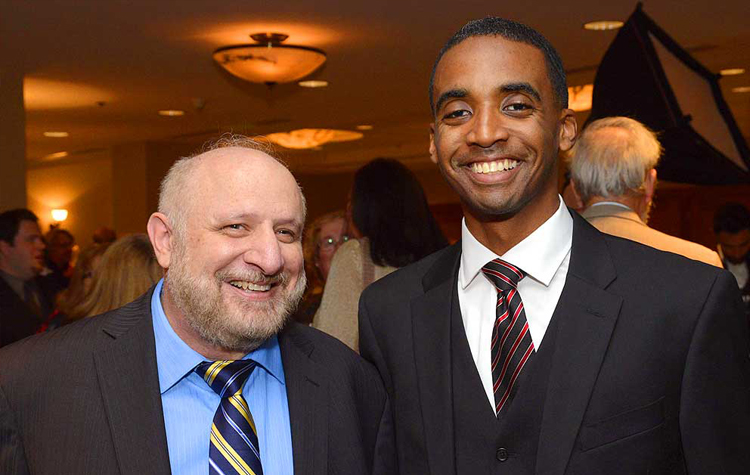 Larry DiBona '77 and WGLS-FM Station Manager Derek Jones